Teton Fly Fishing Report
Friday August 19th, 2011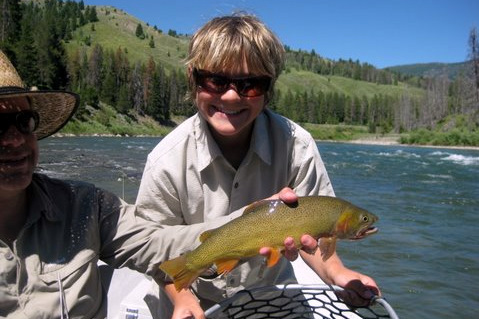 Snake River – Jackson Hole
Fly fishing on the Snake continues to be red hot! The river did muddy slightly from the rains we had on Monday, but that cleared quickly and the Cutthroat are still feeding off the surface voraciously. All sections of river through the Jackson Hole valley are fishing, but below Wilson has been the most consistent.
Some fish are getting a bit more selective, as they have seen a few Chubby Chernobyls :o. Time to employ some creativity! Stop and take a look at what you see when you get to the river and while you're on it. Our hoppers are out and I've seen a few with orange bodies, so that's what I've been fishing to great success the past few days. They will eat other colors such as Yellow, Black, and Red, but you'll catch more fish if you find what what they really like.
There are also a few of our fall Claasennia stoneflies hatching on the Lower Snake. Our trout love these bugs, so start fishing them! This hatch will move upriver over the next month and will be very important. Also, look for our annual flying ant hatch to spark in the coming week…
Best Flies: #10-12 Brown or Yellow Circus Peanut, #10-12 Melon Bellies, #10-12 Schroeder's Parahopper, #14-16 Sloan's Outrigger Caddis, #14-16 Yellow or Pink PMD Cripples, #16 Headlight Sally, #16 Two-tone Ant
-JB
Interactive Map of the Snake River in Jackson Hole
Best Flies for the Teton Region
Fly: Brown or Yellow Circus Peanut
Size: #10-12
Details: This steamer is one of the most effective flies in the box. The body has two separate components and wiggles through the water to mimic the real life motion of small fish. A trophy fly for trophy fish.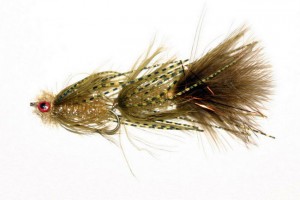 Fly: Schroeder's Paratrooper
Size: #10-12
Details: Terrestrials such as grass hoppers are an important trout food source. Terrestrials can make up more than 60% of a fish's diet at certain times of the year in late summer and early fall. Schroeder's Paratrooper and other similar hoppers are turning on and catching fish.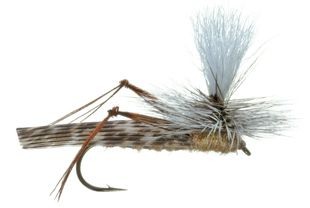 If you are interested in locally tied flies, please contact Fish the Fly at jb@fishthefly.com
Presented by Fish the Fly Guide Service
Fish the Fly Guide Service is a group of knowledgeable and patient Jackson Hole fly fishing guides. They are proud to give back to the river resource through time, energy, and funds with the Snake River Fund and Trout Unlimited. They also support eco-minded global fly fishing adventures. Contact JB at 307-690-1139 to book a trip today!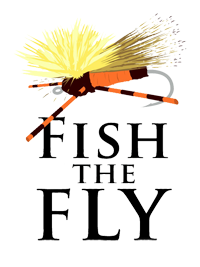 Previous Fly Fishing Reports
Other Posts from The Mountain Pulse