Teton Fly Fishing Report
Tuesday August 16th, 2011
South Fork of the Snake River – Idaho
Fly fishing on the South Fork has picked up in the past week. Flows were dropped to 9000 cfs out of Palisades Dam last Wednesday and the trout responded. Water clarity is still about 2-3 feet through the whole system.
Some fish are in the riffles eating PMD and Caddis imitations, but the best fishing has been in the side channels and on slower banks with bigger stonefly patterns and droppers. Don't forget to twitch these bugs to get the fish's attention!
Being willing to change tactics as different situations present themselves has been the key to catching fish. Streamer fishing has been a great way to get into bigger fish, especially early in the mornings and towards dusk.
Lower flows means less food being scoured from the banks and the trout should look to the surface more for their meals in the next couple of weeks. Bring it on!
Best flies: #8-12 Chubby Chernobyl, #8-10 Water Walker, #16 Quigley's PMD Cripples Yellow or Pink, #16 Yellow Stimulator, #14 San Juan Worm, #14-16 Zug Bug, #6 Black Leech, #6 Brown Rubber Bugger
-JB
Interactive Map of the Snake River South Fork – Idaho fishing license required
Best Flies for the Teton Region
If you are interested in locally tied flies, please contact Fish the Fly at jb@fishthefly.com
Fly: Golden Chubby Chernobyl
Size: #8-12
Details: The Chubby Chernobyl is designed as an attractor pattern, which means it might appear to the trout as any number of different food organisms, such as a grass hopper, a stonefly, a cricket, a large beetle, bee, or a roast beef sandwich.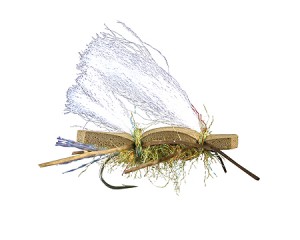 Fly: Quigley's PMD Cripples
Size: #16
Details: Cripples represent mayflies that are just emerging or got stuck in it's shuck. The fly is intended is to have its top half reside above water while the bottom half hangs within the water column. You can also try to use rubberlegs to provide more action to the fly.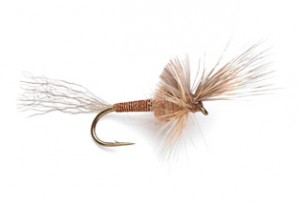 Presented by Fish the Fly Guide Service
For more information, contact JB at Fish the Fly Guide Service. They are Jackson Hole's leading environmental outfitter and supporter eco minded guided adventures. They believe in giving back to the resource and do so by supporting Trout Unlimited and the Snake River Fund. Fish the Fly helps to insure that the experience that you love will be available to generations to follow.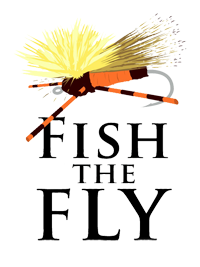 Previous Fly Fishing Reports
Other Posts from The Mountain Pulse