Yellowstone to Yukon

Yellowstone to Yukon; The Journey of Wildlife and Art
Y2Y is an exhibit on display at the National Wildlife Art Museum through August 14, 2011. The interactive viewing features ipads mounted alongside artwork to provide information about paintings and the Y2Y migratory corridor. From the start, Y2Y has been about connections. Wild landscapes and creatures, people and cultures, and communities working together.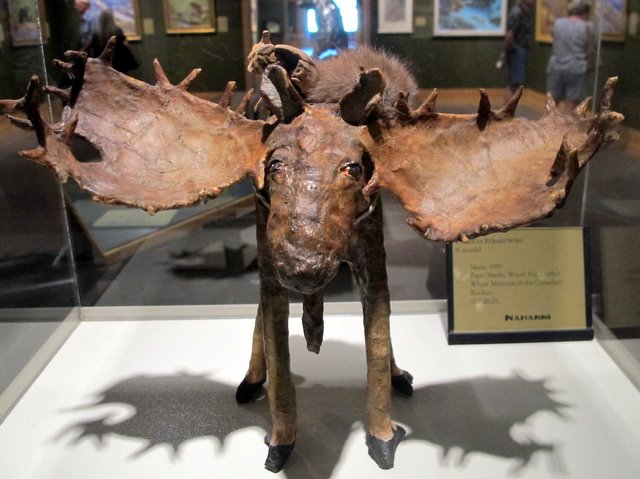 The Journey of Wildlife and Art presents paintings and sculptures from the permanent collections of the National Museum of Wildlife Art and the Whyte Museum of the Canadian Rockies. The mission of Y2Y ware tis to raise awareness that this region constitutes the world's last best chance to retain a fully functioning mountain ecosystem.
The Migratory Corridor
Eight artistic areas were developed for the Journey of Wildlife and Art exhibit. Double click on any on the icons below to see work from artist in each region.
Dwayne Harty Spotlight
In addition, as a special commissioned part of the show, the Yellowstone to Yukon Conservation Initiative sent acclaimed artist Dwayne Harty into the field to discover anew the landscape and wildlife along the Yellowstone to Yukon corridor. For three summers, Harty traveled and painted in some of the most remote regions of the area, capturing scenes that few, if any, painters have sketched firsthand.
Yellowstone to Yukon; Journey of Wildlife and Art will be on exhibit at the National Wildlife Museum through August 14, 2011