Weekend Music Roundup: 7/21 – 7/24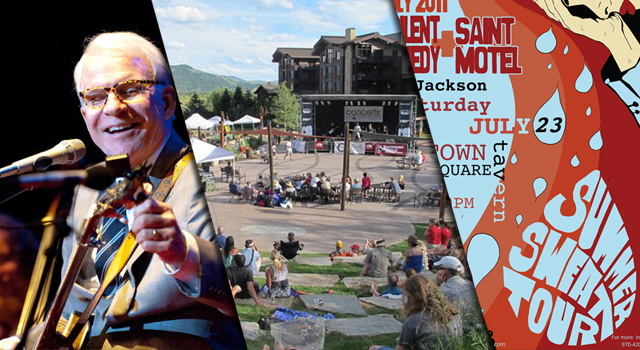 Summertime in Jackson Hole has arrived. The snow in the upper elevations is finally starting to recede as the temperature hovers consistently around 80 degrees during the day. Along with all the outdoor activities we can enjoy in the beautiful area surrounding Jackson Hole and Grand Teton National Park, the summer also brings a variety of events and musical acts to the valley. This weekend is packed full of shows on both sides of Teton Pass that make you wish we could get this kind of talent all year round.
Music on Main: Anders Osborne
Thursday 7/21
Victor City Park – Victor, ID
6:00pm
Free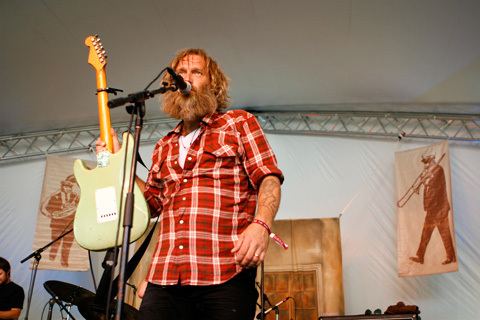 For the second straight week, Music on Main brings in a talented act from New Orleans, Louisiana. This Thursday, Singer-songwriter Anders Osborne comes with his blend of blues, funk, soul and classic R&B to the stage at Victor City Park. In addition to Osborne's creative and moving solo music, he has written songs for Jonny Lang, Tim McGraw and Keb Mo to name a few. His gritty, soulful songs of redemption and renewal are the perfect match for his unique style of blues and slide guitar. Bring your chair, blankets and favorite beverages out to the field and enjoy this free open air show.
Anders Osborne "Standing with Angels" from Randy DeLeo on Vimeo.
Fox Street All Stars
Thursday 7/21
Knotty Pine – Victor, ID
9:00pm
$10
Friday 7/22
Town Square Tavern – Jackson, WY
9:00pm
$10
Presented by: Whats Good Here Productions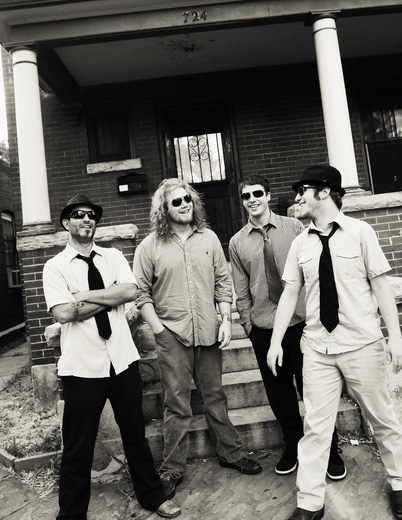 Local Jackson Hole promoters Whats Good Here Productions continue their trend of setting up the Music on Main aftershow at the Knotty Pine and then bringing the same band over the hill for a show at the Town Square Tavern on Friday night. The latest act to tackle the back-to-back set on both sides of Teton Pass is Denver based group Fox Street All Stars. Coming off great reviews of their debut album and a recent tour with The Newmaster Sounds, Fox Street All Stars are ready to take center stage. Funk, soul and jazz rythms will surely have everyone's feet moving until closing time at both shows.
The Silent Comedy with Saint Motel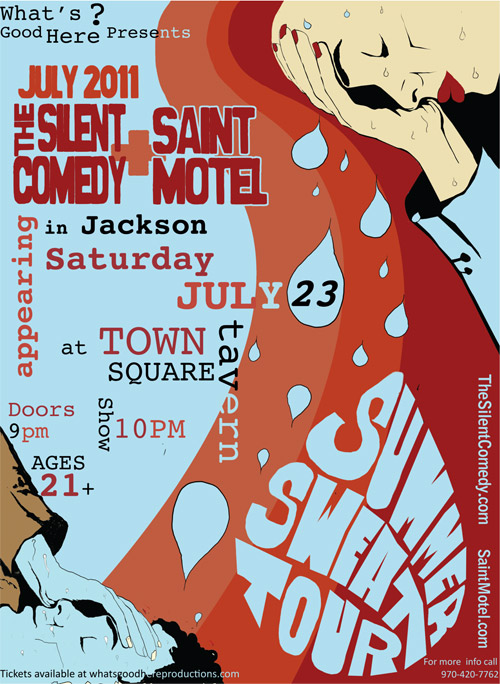 Whats Good Here Productions and the Town Tavern continue the show in Jackson Saturday night with two bands from southern California that will surely make you feel the heat of their Summer Sweat Tour. The Silent Comedy out of Los Angeles will have your hands clapping and feet stomping to their folk, rock and americana blend. The night will continue with the San Diego garage pop/rock group Saint Motel. These two bands compliment each other well and should make for a solid night of music in Jackson.
The Silent Comedy – Gasoline (Live at the Casbah) from Kevin Joelson on Vimeo.
Concert on the Commons: The Congress
Sunday 7/24
Village Commons – Teton Village, WY
4:00pm
Free
Presented by: Poppa Presents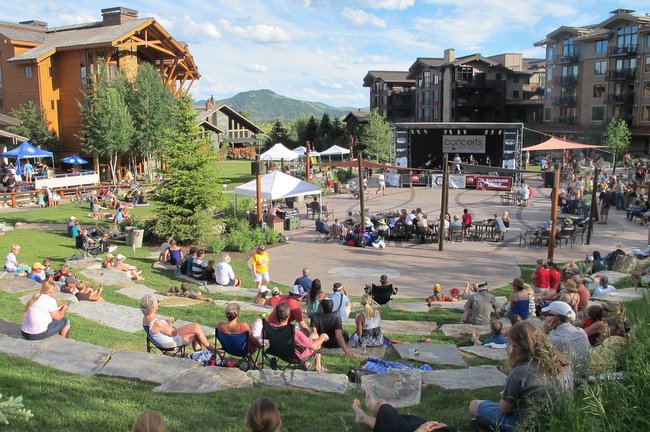 The grass in the Village Commons in Teton Village is lush and this newly renovated space is the perfect venue for open air show. This week Jackson Hole Mountain Resort, Poppa Presents and Silver Star Wireless present the feel-good americana/southern R&B group, The Congress. Local tip: stop by the cellar at the Mangy Mouse and grab a cold six pack or bottle of wine to enjoy outside with your friends during the show.
Steve Martin and the Steep Canyon Rangers
Sunday 7/24
Center for the Arts – Jackson, WY
8:00pm
Tickets are SOLD OUT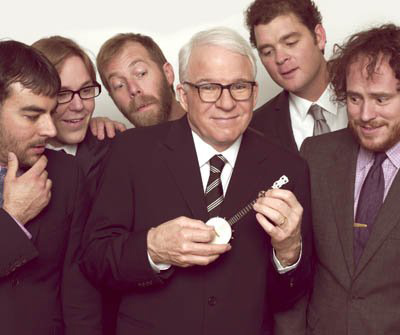 Last but certainly not least is one of the most anticipated shows of the summer, Steve Martin and the Steep Canyon Rangers at the Center for the Arts. Yes that's the comedian Steve Martin, but don't go to the show expecting a stand-up routine, this guy is also a seriously talented banjo player. With a critically acclaimed bluegrass band behind him, Martin will pick his way through a set of intelligently humorous songs from their first album 'Rare Bird Alert'. Tickets for this show are sold out, but keep your eyes peeled and check out the JHR classifieds and you might get lucky.
Steve Martin and the Steep Canyon Rangers, "Jubilation Day" from Moving Colour
Those mountains used in the background of that video around the one minute mark look really familiar. If only they weren't backwards…
There are a lot of other events happening this weekend including the Wydaho Rendezvous Bike Festival and the kick off for the Teton County Fair. Head over to our Social Calendar to see all the events and stay tuned to The Mountain Pulse for more community updates.