Artist in the Environment
Series #2
Grand Teton Art Association Presents Greta Gretzinger
The Grand Teton Association's Artists in the Environment series continues when Idaho-based artist Greta Gretzinger paints en plein air at Mormon Row, Grand Teton National Park, on Saturday, July 9, 2-5:00 pm. The event is free, and open to the public.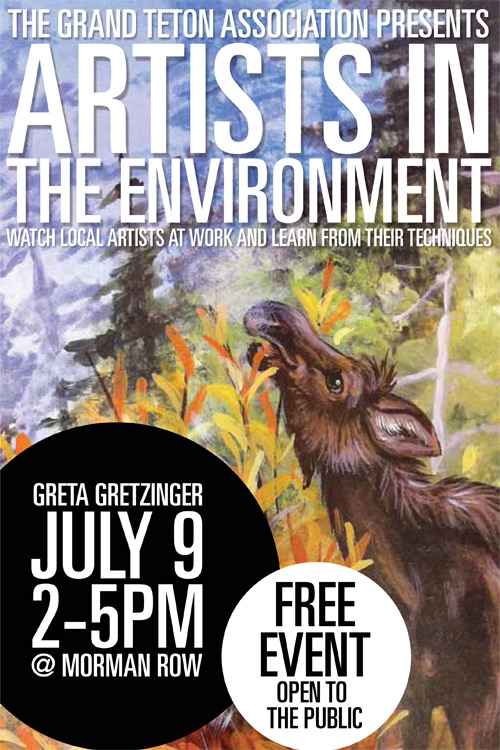 Event Details:
Artist: Greta Gretzinger

Location: Mormon Row – Link to Map

Time: 2 – 5pm

Cost: Free. The public is encouraged to come.
Artist background
Greta Gretzinger is known for her large scale murals depicting wilderness landscapes and wildlife. She has painted in Jackson Hole and Idaho for more than 18 years, and is one of the area's most beloved artists. –JH Art Blog