Young Professionals of the Tetons
Inaugural Networking Event
When I heard that Don Watkins, Nathan Adams, and Courtney Gauthier were putting efforts towards the development of an organization designed to facilitate networking, and collaboration, I was pumped. The closest SBA office is 3 hours away in Riverton, and while their presence is felt, often times it seems as if help with basics is far away. With support from Young Professionals of the Tetons, all that could change.
Personally, I have a lot of questions about the entrepreneurial process. When you're first starting out, it's difficult to overcome every obstacle. Sometimes it helps to have experience close by. In Jackson Hole, we're surrounded by a wealth of creativity. Being the epicenter of western hospitality, more often than not, people are approachable and willing to help a pardner out.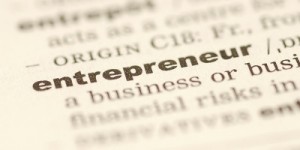 At The Mountain Pulse, we are excited to work with others in the community and look forward to building relationships with our audience and other professionals at these community events. The Q Roadhouse will be offering the group two for one drink specials and serving light appetizers.

"We'd like to invite all established and aspiring young professionals in and around the jackson area to the inaugural Young Professionals of the Tetons event this Thursday, June 9 from 5:30-7pm at the Q Roadhouse." – YPT