Weekend Music Roundup
Brian Jordan Band, Grand Targhee Battle of the Bands, Headphone Union
This weekend kicks off an amazing stretch of music coming to Jackson and the surrounding region. New production companies Whats Good Here and 307 Live have stacked the books with fresh acts and hip artists. Poppa Presents, Mangy Moose , Knotty Pine , and other venues have managed to entice notable bands to play shows as well. Check with our events schedule for up to date listings of music in the region.
Friday June 24, 2011
Brian Jordan Band at The Mangy Moose
Get ready for electric funk at the Mangy Moose as the Brian Jordan Band swings through Teton Village. From over ten years, Brian Jordan has played guitar with "Karl Denson's Tiny Universe". He has also performed and recorded with Grammy Award winning artist, Lauryn Hill, had numerous appearances with the house band on the NBC television show, "Last Call with Carson Daly", and shared the stage with many of music's great artist. Brian is currently on a 4 week hiatus from Karl Denson's Tiny Universe and touring the Rocky Mountain West with his own outfit of musicians. Tickets are $7 and available at the door.
Saturday June 25, 2011
Grand Targhee Battle of the Bands
A free music events that kicks off at 4:00pm near the base of Grand Targhee. The competition is part of the season opening celebration at Grand Targhee. Bands are playing for the opportunity to open the 7th Annual Grand Targhee Music Festival on July 15, 2011
The Bands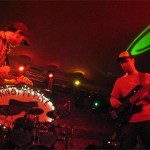 Jet Black Ninja Funkgrass Unit is an all instrumental trio consisting of acoustic and electric mandolin player Tim Farris, bass player Brad Corbin, and drummer Scotty Barrett. Known for throwing down thoughtful, original instrumental concoctions as well as fresh adaptations of classic covers.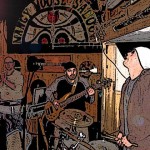 The OutFit started its early music writing roots in a cabin on Fish Creek Road in Wilson, Wyoming. The engaging and always fun eclectic style and sounds have grown to a mature and full sound your sure to enjoy. The OutFit produces highly danceable tunes.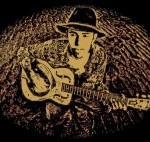 Colter Wilson is a heartfelt songwriter developing his own style of unique lyricism and musical phrasing. Colter has self-released his first album Dig This. He began playing the guitar at the age of fourteen.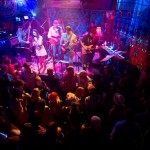 The Deadlocks bring an authentic Grateful Dead experience, following in the Dead tradition the band levies harmonic guitars, defined musical composition, a double drumset, and a vibrant mix of song improvisational performances.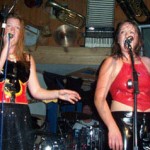 Candice & Karee engage audiences throughout the night with their electrified, inviting stage presence & soulful, resonant vocals, they are The Miller Sisters. The Miller Sisters music is upbeat and diverse, some call it rockabilly soul.
Saturday June 25, 2011
Headphone Union at Town Square Tavern
Headphone Union is a progressive electro/funk quartet hailing from Lake Tahoe, California. Headphone Union is known for their powerful high energy performances, their tight songwriting and excellent musicianship. Drawing from such influences as Galactic, New Mastersounds, and Benevento Russo Duo, they fuse old school funk flavor with new-school electronica, and blissed-out jams.
Rock on Jackson Hole!