Hundred Days
03/05/11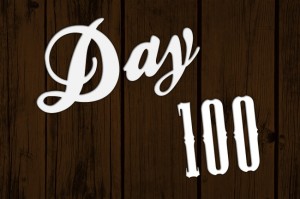 Even in this age of tech tools, the tallying of days remains the preeminent arithmetic for equating a ski season. Sure there will always be discrepancies surrounding what actually qualifies as a "day." Yet by the end of season, all the hours, lift rides, and turns fall under one figure etched into the record books. No matter if lapping the Tram, hiking the Pass, or grabbing some P.M. runs at the King, a day sliding on snow is a day.
But enough with the technicalities—what is the point of it all? There is no medal handed out at the end of the season. No cash prize. Why prioritize one's life around skiing and riding every day? I suspect each can furnish a unique answer. For me, the tallying of days speaks to why I live here.
Most, if not all, made a choice to embrace this existence in the Tetons. The decision was driven not by money, status, or any other societal measure of success. Rather, it was inspired by a deeply rooted belief in happiness. I use the word "belief" because there are many ideas of happiness floating around: wealth, fame, power. We believe that happiness transcends all this worldly bullshit, and is achieved in the way we live: in harmony with nature, in community with active, conscientious people.
But what do we have to show for this life? A modest apartment? A waiting gig? A precarious bank account? What can we boast at our high school reunions?
"I ski 100 days a year."
Whether people can appreciate this or not is of little importance. What is important is that we reflect on these days as gifts. Time and time again this season, I've found myself meditating on the privilege of skiing, the fortune of having been exposed to this past time. How different my life would be without it. Even entertaining the thought invokes genuine sorrow.
Punching my ticket each day is a means of realizing this gift, realizing this privilege. Our time on earth is ever fleeting. Be grateful to have found such a bountiful source of happiness.
-Robert Z Cocuzzo