Hundred Days
01/31/11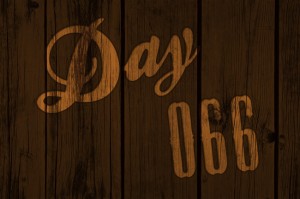 Where Tracks May Lead
Childhood memories tend to be painted with the broad strokes of time; the details seep into one another until formative experiences are defined by the emotions they produced. So when I reminisce of my earliest days on skis, obscurity shrouds the trail names, the outfits, and the falls. The sense of happiness, however, is stomped into my mind like a fresh boot-pack.
 Growing up in a suburb of New England where hockey was more a religion than a sport, I became a pariah when my folks put me in ski boots instead of ice skates. Every Wednesday afternoon in the winter, Ma dropped me off at the local rink to catch the bus to Nashoba Valley Ski Resort. With a pair of K2 relics sprawled awkwardly in my arms like a flailing child, I clunked past schoolyard friends in Ma's old ski boots—orthopedic gray and conspicuously women's. Huffing and puffing along the painful walk of childhood humiliation, I squared up to the bus, and mounted the ascent. Little did I know that those steps would be the first of a lifelong journey in skiing.
Though modest compared to any other ski resort, Nashoba Valley struck me with awe when it first passed into my foggy bus window. Never before did a hill seem so alive. Skiers whipped down the gleaming ice-coated corduroy in a provocative tango with Mother Nature, caring for her subtleties and responding to her every beck and call. With falling snow enchanting the scene, a palatable sense of familiarity embraced me.
Exiting the bus, the chaperone dealt out itchy headbands with my town's name embroidered in them. Once donned, they transformed into halos setting us free to explore the mountain and ourselves. I quickly clipped in, and polled my way into the lift line. Sitting there on the wooden two person chair with snow collecting in the crevasses of my jacket, a new excitement coursed through me. Enter The Stoke.
Though I had skied before, this was my first run not wedged between the pizza-cut skis of my dad. I shoved off, and pointed it downhill. Building speed, tears spilt out my eyes and peeled across my face. The only pain was in my dimples, as my mouth was paralyzed in a smile. The whistle of the wind was punctuated by my uncontrollable hoots and hollers. As the run flattened out and my mind caught up with me, I knew nothing would ever be the same.
Sixteen years later, I find myself here in Jackson Hole Wyoming, still chasing the thrill of that first run. Though the slopes may be steeper and the snow a lot deeper, the happiness hasn't changed a bit. 
-Z