Hundred Days`
01/24/11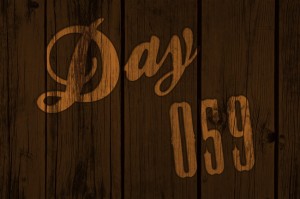 PUNCHING THE CLOCK
As the roosters crowed, I rose with every intention of committing myself to a day of work. Maybe grab a quick P.M. Crags lap to quell the powder jones , but otherwise, nose to the grindstone, or as a friend of mine likes to say, "ass in the chair." Yet to my surprise, the Village reported five fresh inches, throwing a big ol' wrench in the works.
So there I sat, a blank screen staring back at me, taunting. Trying to write while a powder day hangs before my mind's eye is like trying to urinate while someone whispers in your ear: "Did you go yet? Did you go yet? didyougoyetdidyougoyet?" I can't squeeze a word.
Before long, my gear was donned, and I was on the bus to the Vill.
For most of us, skiing and riding isn't a job. We aren't pros, and never will be. There are no sponsorship deals hanging in the balance. Our skis and boards are not covered in stickers we have to rep.
Nonetheless, many of us treat our daily pursuits in the Tetons with the utter importance of a career: we are always on time, we stay late, and work hard. The beauty of this job is that the reward is the work. So each day, when we punch the clock at the tram dock, it's like cashing a big fat paycheck.
-Z