Hundred Days
01/22/11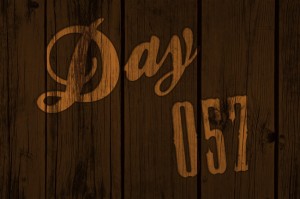 THE DANGER OF PASTRIES FOR BREAKFAST: Charging an open powder field is like eating cake batter: it's finger-licking-good, but ridden with a sense of guilt. Too much and you may become ill. Wait, rewind a bit.
Early this morning— well I should qualify "early" as it is a relative term in Jackson— at 9:45, I went about plundering Moran Woods. Some minutes before, I stood at the Gondola Summit, consumed by the all-so-anxious question: Thunder or Casper? Normally, Thunder is automatic. But being "late" in the powder morning, I weighed on the side less-tracked. Which brings me to the cake batter.
Hopping off Casper lift, I dialed in a jam on the iPod, threaded my gloved hands through pole straps, and skated eagerly to the tree line. Yet before reaching the wardrobe to Narnia, the sight of a Wide Open's pristine, untouched terrain grabbed me like a parachute being deployed too early. Instinctively, I shot off the cat track and started bee-lining down this powder face. Pointing it over eight inches of uninterrupted powder was like slipping on a new sock: never again will it be as clean and comfortable as it is right now.
The problem lay in my inability to ignore this indulgence. Upon each traverse to Moran, some inner compulsion forced me to Wide Open. Though there was plenty else I sought to ski, I felt responsible to track this run to death. And so I did. A handful of laps later, I found myself keeled over my polls on Togwotee Pass Traverse, wondering where my morning went.